Coleman Thursday's Movers and Shakers
September 4, 2014
By Bob Coleman
Editor, Coleman Report
Bill Enholm Named Senior Vice President at Coast National Bank
"Bill not only brings two decades of banking experience to Coast National, but he also brings a passion for helping small businesses succeed," says Coast National Bank president and CEO Anita Robinson
Bill came to the Central Coast of California in 2013. "My wife and I visited here when our daughter was a student at Cal Poly. We immediately decided this is where we wanted to be," Bill says. "We love the entrepreneurial spirit in this region, and I've loved being involved in the community. That kind of involvement is rewarding in its own right, but it also helps us make more informed credit decisions because we have a better sense of the community's values."
Shannon Madsen New Boise SBA Deputy Director
Shannon Madsen is the new deputy district director of the U.S. Small Business Administration's Boise District Office, effective immediately. She has been a lender relations specialist at the Boise District Office since 2013.
Madsen has a background in international trade, in the private sector and with the U.S. Department of Commerce developing foreign markets for U.S. products and services. Prior to joining the SBA, Madsen was employed with the U.S. Department of Agriculture Rural Development as a business development specialist where she worked closely with the private sector and community organizations to facilitate investment in America's small businesses and rural communities.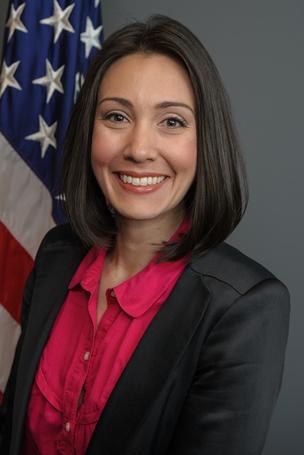 Jennifer Baker Appointed SBA Deputy Director of Portland Office
"I look forward to working with Jennifer in this new capacity," says Director Camron Doss. "I know that her leadership skills will be a solid attribute to our team."
Jenniferr has worked as an economic development specialist in the office since 2011. She leads various outreach efforts.
She previously worked for 12 years in business management and international trade.
Vince Calicchia Joins Business Banking Team at Amegy Bank of Texas
"I recently joined the business banking team at Amegy Bank of Texas. My position allows me to offer customers high value banking products while serving as a dependable financial resource partner for active businesses in the community. I believe commitment and trust are the foundation of this banker-business owner partnership.
"My lending focus is supporting small businesses needing working capital, machinery & equipment, and real estate funding for the acquisition or construction of their operating facilities. In addition, I will be assisting in the finance of commercial real estate and residential mortgages as well as supporting the wealth and treasury management needs of our customers with the help of other valuable bank partners on the Amegy Bank team."
Upcoming Small Business Lending Conferences
Build Northeast Conference, September 7-9, Worcester, MA
ASBDC Annual Conference, September 9-12, Grapevine, TX
SBA International Trade West Coast Roundtable, September 17, Los Angeles
Florida Small Business Lenders Conference, September 17-19,  Orlando
Innovative Finance Delivery for Small Business, September 23-24, Las Vegas
Boefly Franchise Lending Spotlight Conference, October 1, Philadelphia
NAGGL 2014 Annual Meeting, October 28-30, Huntington Beach
American Banker/RMA Small Business Banking Conference, November 19-21, Miami
Coleman's 7th Annual SBA Secondary Market Forum, December 2, Washington D.C.
Coleman's 15th Annual Rural Lender's Roundtable, December 3, Washington D.C.
2015 Southeastern Small Business Lenders Conference, February 23-25, Location TBA